"Disfrutando de unas fiestas únicas"


María de las Nieves Hernández Pujalte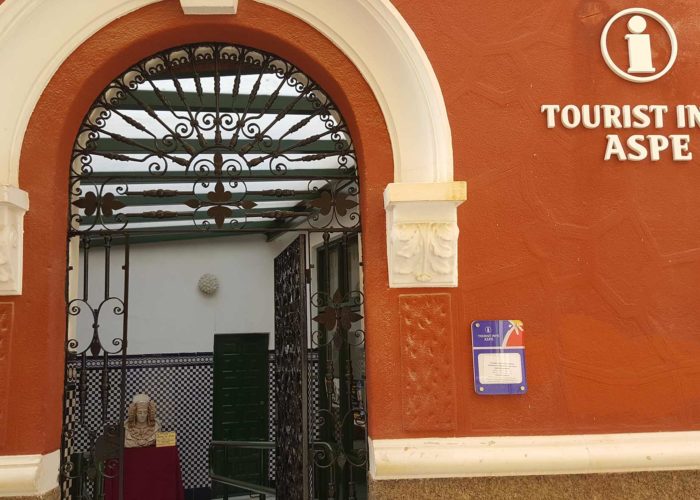 TOURIST INFORMATION
This shall be our starting point for this trail, where we can gather the required information to enjoy it.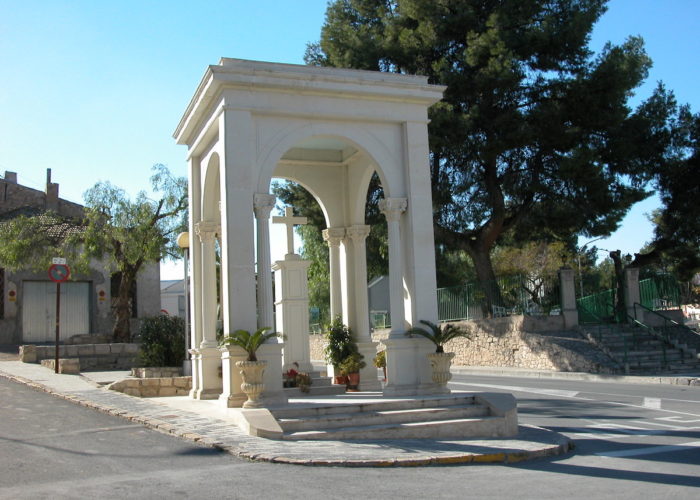 ORIHUELA CROSS
We shall begin at the Orihuela cross, located in the council's border. This is also the spot where the patron celebrations start with the arrival of Our Virgen de las Nieves. Biennial celebrations held from every 3rd August in an even numbered year. These celebrations were declared a Regional Tourist Interest. From this point onwards, we shall head to our next stop, Wagner Theatre.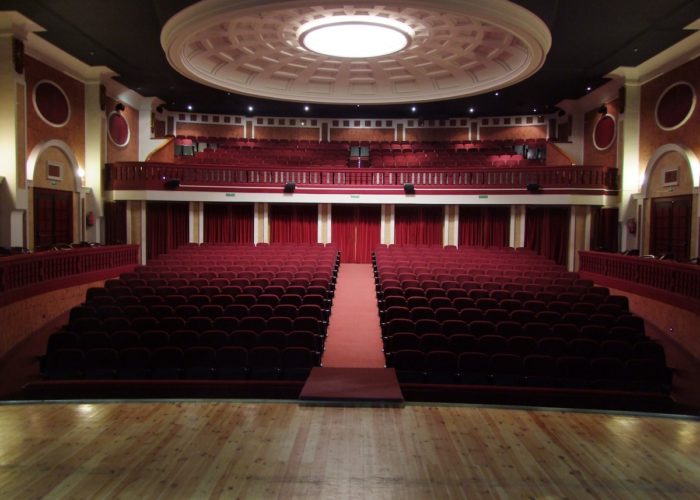 WAGNER THEATRE
We advance towards 10 Castelar street to find out next stop, Wagner Theatre. Build in a modernist style, it hosts a wide range of cultural activities, including a wide variety of celebration events.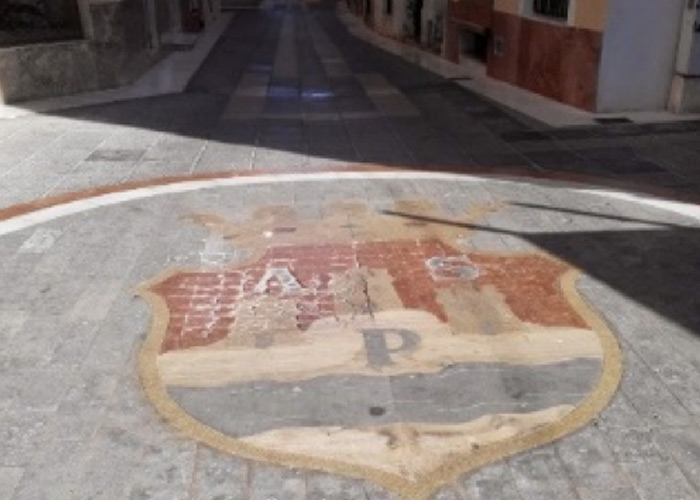 "EL PORTAL"
Following, we shall enter the urban framework via Francisco Candela street, to find "El Portal", an area where we can observe a marble depiction of Aspe's crest decorating the pavement at the start of the road.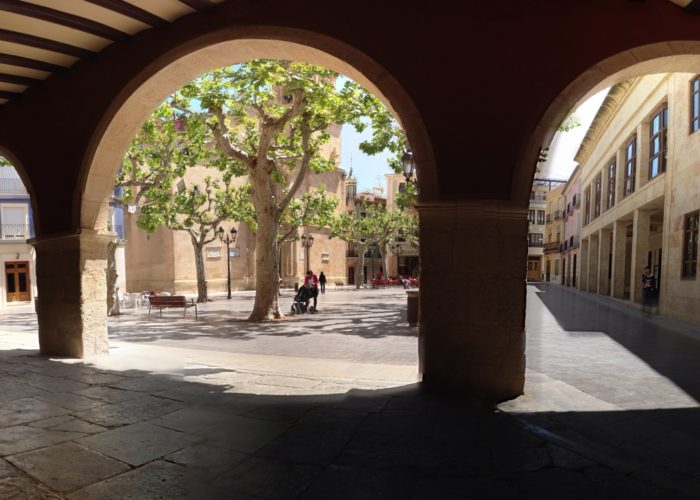 PLAZA MAYOR SQUARE
From Francisco Candela street, we shall continue towards Plaza Mayor square, a very prominent spot in every celebration as well as the everyday life of Aspe's locals. Events such as "La Jira" or "Ultimo Jueves", a unique celebration in the whole region, are held here every Thursday before Lent.  These celebrations were declared a Provincial Tourist Interest.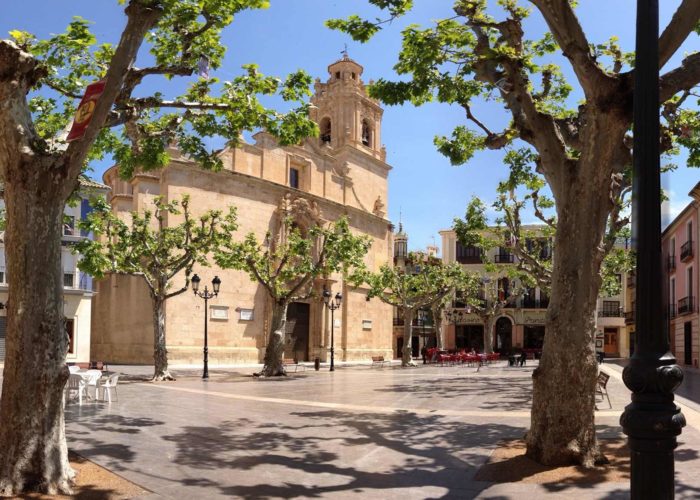 BASILICA OF OUR SRA DEL SOCORRO
This is also the location of Our Sra. Del Socorro Basilica church, an impressive Valencian Baroque style temple and the main starting point for all religious celebrations.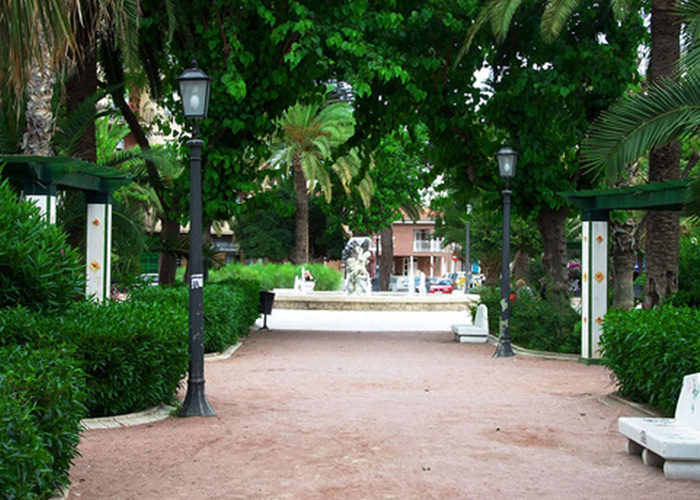 DOCTOR CALATAYUD PARK
Leaving the square behind, we head towards Doctor Calatayud park. Another main spot for the locals and their celebrations, where the Ambassadors Ceremony, the most remarkable event in the Moorish and Christians celebrations, takes place. Although a very recent celebration, it still carries a very strong weight in Aspe's event calendar. These celebrations were declared a Provincial Tourist Interest.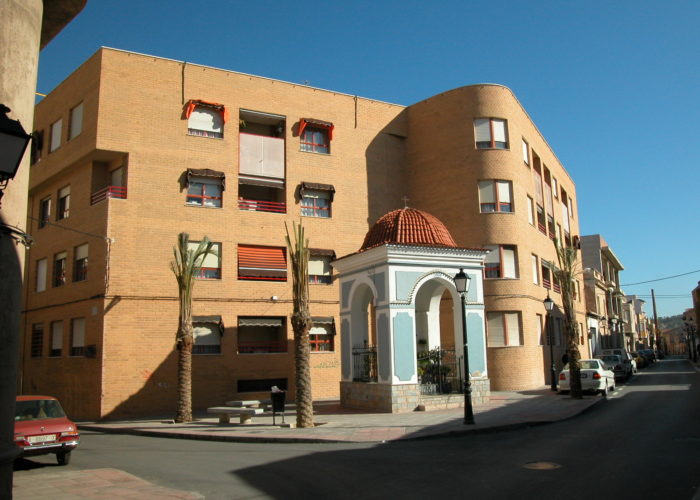 COUNCIL BORDER CROSS
We continue towards Santa Faz street, where we shall find Alicante cross, another council border cross. This is the location where the Cross celebrations are held in early May, another event with a long tradition among Aspe's locals.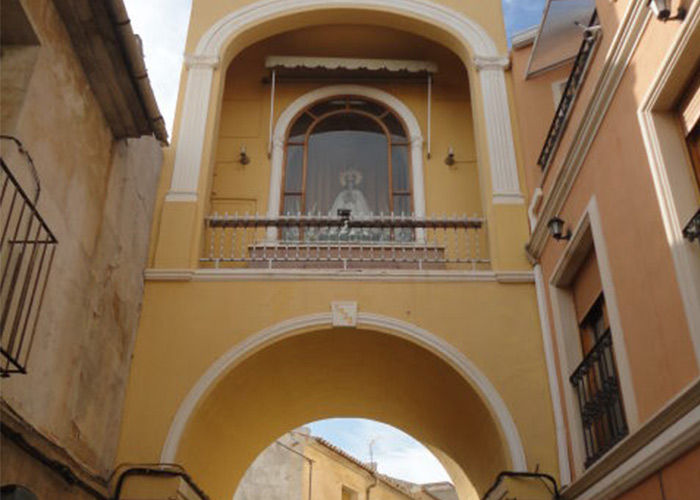 OUR VIRGEN DE LAS NIEVES CHAPEL
From Santa Faz street, we head towards Virgen de las Nieves street, to find a chapel in honour of Our Virgen de las Nieves.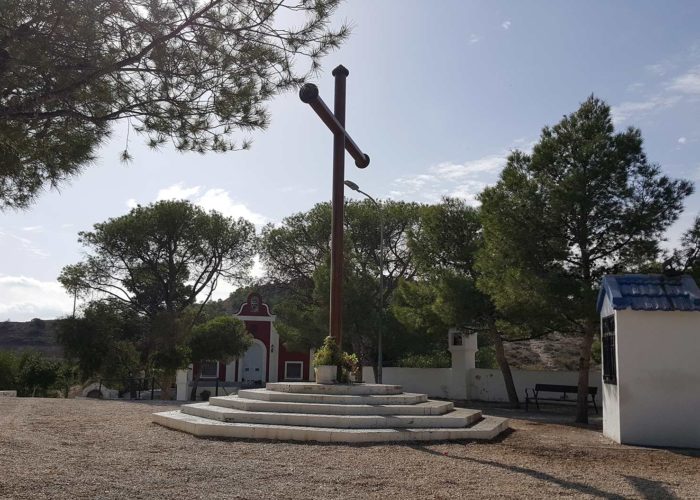 HOLY CROSS HERMITAGE
We finish our route going towards Holy Cross hermitage, perched at the top of a small hill, where we shall be able to enjoy an impressive view of the whole town. This hermitage bears great importance in Aspe's Holy Week as the location for the first event held during Lent, representing the start of these celebrations declared a Provincial Tourist Interest.